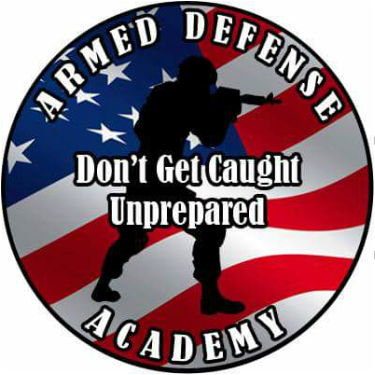 Cleveland Concealed Carry Course

Armed Defense Academy provides proper training and skills needed to own and operate a firearm safely, giving you the ability to protect yourself in a dangerous situation as a C.C.W permit holder.

All applicants must be 21 years of age and not a Fugitive from Justice. Armed Defense Academy has provided concealed carry classes in Cleveland for the past four years, through N.R.A instructors that has years of training experience and quality service to all individuals. Our surefire training assures comprehension of all material presented during the concealed carry course.

We strive to provide our students with the knowledge and aptitude to perform in real world situations.
We also provide onsite classes.This means we will come to you for class time only. Firearm training must be performed on the shooting range.

DON'T GET CAUGHT UNPREPARED

---
Serving northeast Ohio, Armed Defense Academy provides you with more than just the basics. Our NRA-certified instructors teach you not just about concealed carry with their Basic Pistol Shooting Course, but about the other requirements needed to carry your firearm safely and legally wherever you go. We have the best concealed carry classes in cleveland (CCW Classes Cleveland).

Years of experience in teaching people just like you

Our experienced instructors will give you background not just in personal protection; Armed Defense Academy also offers rifle and shotgun training as well. Since opening our doors in 2011, our company has trained over 2,500 students as well as three church congregations and we can do the same for you.

Anyone over the age of 21 that is not a fugitive from justice can take our CCW classes. Our high standards of training and education, combined with years of instructor experience, ensure that students will have the knowledge and confidence to handle themselves when a real-life situation involving firearms occurs.

Classes are available now

The Academys Basic Pistol Shooting Course teaches students how to own and operate a firearm safely, and helps qualify you for application for a Concealed Carry Permit. Our experienced instructors is NRA-certified in Basic Pistol Shooting, Personal Protection in the Home, Home Firearm Safety and Basic Rifle Shooting; he is also registered with the Cuyahoga, Geauga and Lake County sheriffs departments.

Students will learn rules for safe gun handling, range rules, and shooting fundamentals. They will learn how to fire revolvers and semi-automatic handguns, the Weaver shooting stance, and shooting from a bench rest as well. Once you have completed the course, you will be on your way to getting a Concealed Carry Permit.

For classes call 216-849-7548